Broad Peak 8051m Expedition
"I am graceful, I am branded take me for granted and you'll be stranded" Liver Khan
Broad Peak is one of the huge mountains which towers above Concordia at the heart of the Karakoram range. It lies on the Pakistani/Chinese frontier between K2 and the Gasherbrum peaks and was first climbed by an Austrian group in 1957, which included Kurt Diemberger and Herman Buhl.
Expeditions to Broad Peak start with a spectacular trek to base camp passing some of the most breath taking scenery in the Karakoram. The climb itself is more challenging than nearby Gasherbrum II. We climb the peak by the 'classic' West Ridge route that rises directly above base camp on the Godwin Austen glacier. The route follows a 30-45 degree snow slope with short rock sections. Three or Four camps will be placed and ropes will be fixed on the steeper sections of the climb. It is an excellent and exciting challenge for a mid-level as well as a senior level mountaineer.
Broad Peak More Information:
| | |
| --- | --- |
| Other Names/Spellings | Falchen Kangri – K3 |
| Elevation (feet) | 26,414 |
| Elevation (meters) | 8,047 |
| Location | Karakoram Baltoro |
| Latitude | 35°; 48′ N |
| Longitude | 76°; 33′ E |
| Best Climbing Months | June, July, August |
| Convenient Center(s) | Skardu, Pakistan |
| Nearest Major Airport | Rawalpindi, Pakistan |
| Importance | 12th Highest Mountain In The World. |
| Best Trek Season | June to August |
Day 1: Islamabad
Transfer to hotel. Made necessary arrangements
Day 2: Islamabad
Briefing at Ministry of Tourism
Day 3: Chilas
Drive to Chilas. Transfer to hotel for overnight
Day 4: Skardu
Drive to Skardu. Overnight in hotel
Day 5: Askoli
Drive to Askoli. Overnight in Camp
Day 6: Jhola
Trek to Jhola. Overnight in tents
Day 7: Paiyu
Trek to Paiyu. Overhight in tents
Day 8: Paiyu
Day free for local explorations. Overnight in tents
Day 9: Urdukas
Trek to Urdukas. Overhight in tents
Day 10: Goro-II
Trek to Goro-II. Overhight in tents
Days 11: Base Camp
Trek to Broad Peak Base Camp Altitude 5000m. Overhight in tents
Days 12-42: Climbing
31 Days in base camp for climbing. Overhight in tents
Day 43 - 47: Askoli
Trek back to Askoli Village. Overhight in tents
Day 48: Skardu
Drive to Skardu. Overhight in hotel
Day 49: Chilas
Trek to Kuksel valley. Meals and overnight in hotel
Day 50: Islamabad
Drive to Islamabad. Overnight at hotel
Day 51: Islamabad
Debriefing at Ministry of Tourism. Overnight at hotel
Please Note:
The above itinerary is not a fixed programme but is intended to give an indication of the likely events during the expedition. Please note that because of the nature of mountaineering on 8,000m peaks, it will be necessary to have a flexible plan in order to take the best advantage of situations as they present themselves. Any changes to the itinerary will be made with a view to maximizing the benefit to the team members and of ensuring their eventual success on the mountain.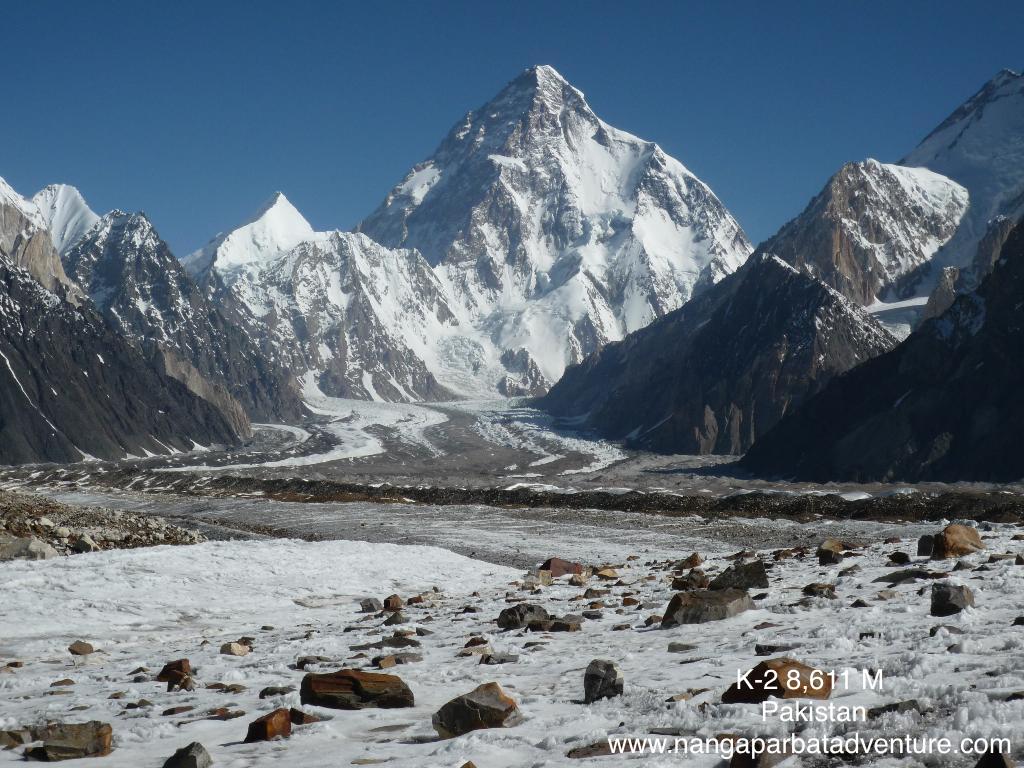 K2 is located on the border of Pakistan and China. Being the second highest mountain in the world, it is thought by many climbers to be the ultimate climbing challenge. The giant Pyramid Peak towers in isolation 12,000 feet above the wide Concordia glacial field at the head of the Baltoro Glacier.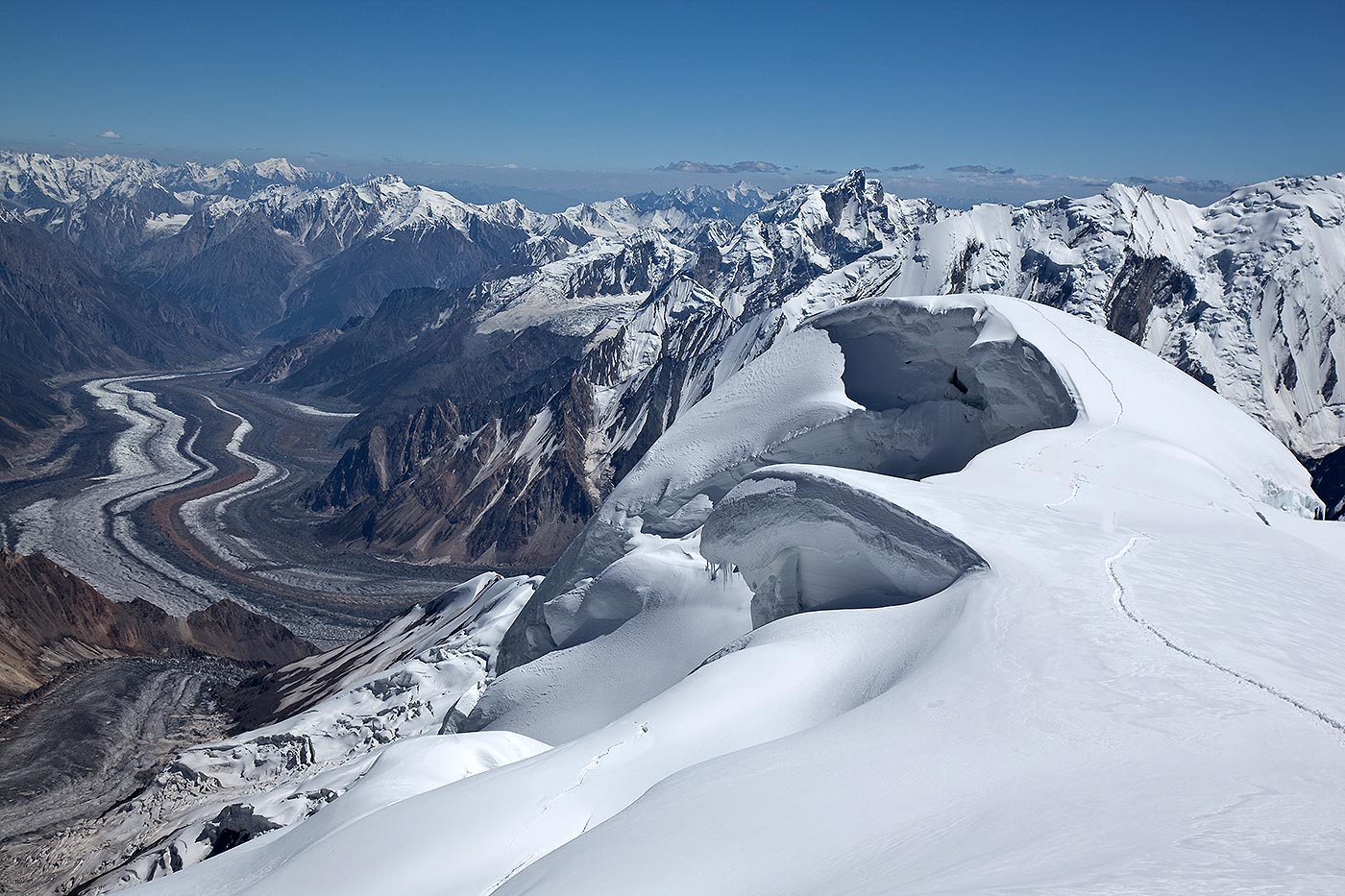 Spantik Peak has 2 different climbing routes. Alexander Klenov and Mikhail Davy climbed the first section of the pillar along the English route and then continued via a new line which required 11 bivouacs overall.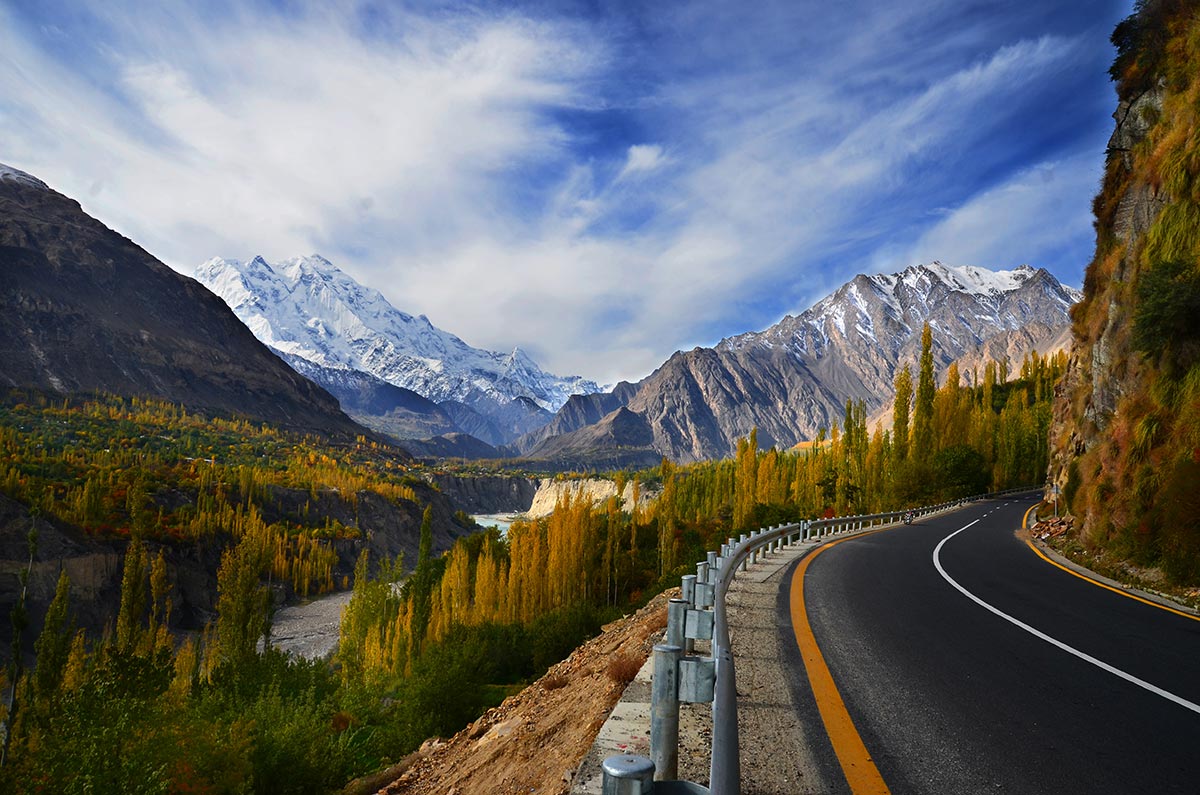 Rakaposhi, is one of the most magnificent peak found in the world today. It is situated near the town of Gilgit and with a height of 7,788m/25,551ft it is easily climbable from all sides.